Villa romana di Bocca Magra
Villa romana di Bocca Magra
Via Fabbricotti, Ameglia (La Spezia)

Opening time: Visibile dalla strada
Telephone: 010-27181
Price: gratuito
Tourists' rate. If you've been here vote it!
0 votes to date

Villa di età romana. Si tratta di una villa marittima romana che doveva affacciarsi sull'antico porto di Luni. Ciò che è rimasto si dispone su terrazzi digradanti verso il mare adeguandosi alla natura rocciosa del pendio e della scogliera oggi interrata. Le ricostruzioni dei ruderi rimasti sono parziali: si può solo ipotizzare un arco di tempo fra il I e il IV d.C., in base ai dati cronologici desunti dall'esame del materiale ceramico conservato
Copyright:
Fonte Beni Culturali
Map and direction informations from "Oasi Hotel" to "Villa romana di Bocca Magra"
Going with Public Transport?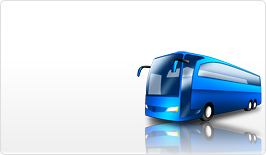 Click here for details on going trip
Click here for details on return trip
Back to Search Page
Back to Search Page